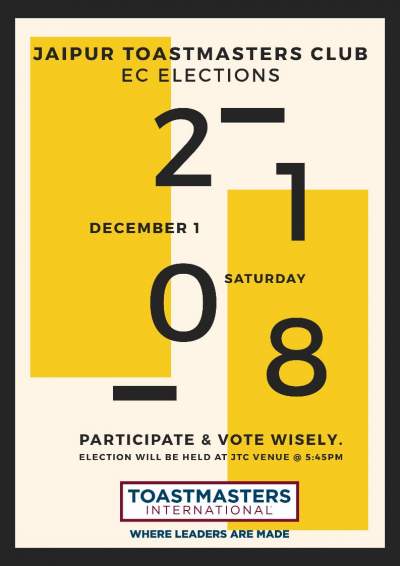 A leader is one who knows the way, goes the way and shows the way.
Come tomorrow to be a leader, choose a leader & to live the leader in you.
Jaipur Toastmasters Club is having its semi-annual EC elections tomorrow.
We invite you all to participate in the ceremony where we won't just see the choose the new leaders, but where we would see a new Guiding light.
Time : 5:45 pm to 8 pm
Venue: 3rd Floor, Sangam Towers, MI Road, Jaipur.