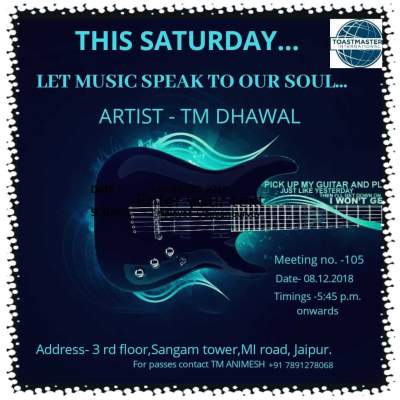 Let music speak to our soul this Saturday at Jaipur toasmasters club.
Let's find the inner peace through music that we have lost in this chotic world.🌈💫🎻🎼
Let music help us introspect and get d answers that we are trying to find in our life.
☀🌈🎻🎼
Join us at JAIPUR TOASTMASTERS CLUB
this week to discover the power of music.😀
Timings -5:45 p.m. to 8:00 p.m.
Venue – 3rd floor ,Sangam towers, MI road,Jaipur.